Joining
Hallie
again this Wednesday for a random assortment of...
1.

Mercury iPhone Case
I found this at a local boutique and have loved it (mine is navy and green). It has space for a couple of cards and cash. So, you basically have everything you need in one little place!
2. This video:
This is a little history on the part of NM where I am from.
3. J.Crew Schoolboy Blazer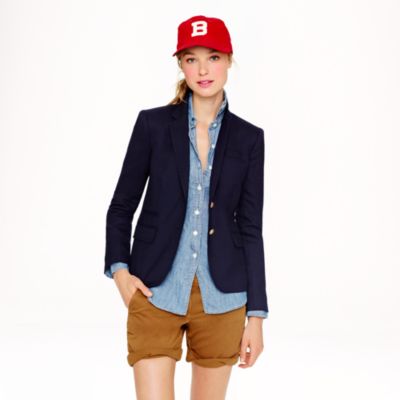 I caved and bought this when I was in Chicago. I didn't think I would really wear it much, but I have and I love it! So lightweight and versatile. And, they have some

great color options

!

4.

Divine Mercy In My Soul - Saint Maria Faustina
I finally started
a new book
and I am loving this one! The lives of the saints astound and inspire me. It is amazing what can happen when you give everything to God.
5. Gap Sweatshirt
Does anyone have one of
these
? I think it is so cute, and it has to be equally comfortable!
Have a great Wednesday and find more favorites at Hallie's place!